OK. Naomi's (2013) cams need to come out. It's been more than 30 seconds since I lifted cams in the 2006 (KrZy8) and now I are cornfused.
When I lifted KrZy8 cams, the dowel pin for the rear tensioner came out. As such, I ty-wrapped like this... On the inside of the tensioner. And, later, I slipped a tooth, IIRC.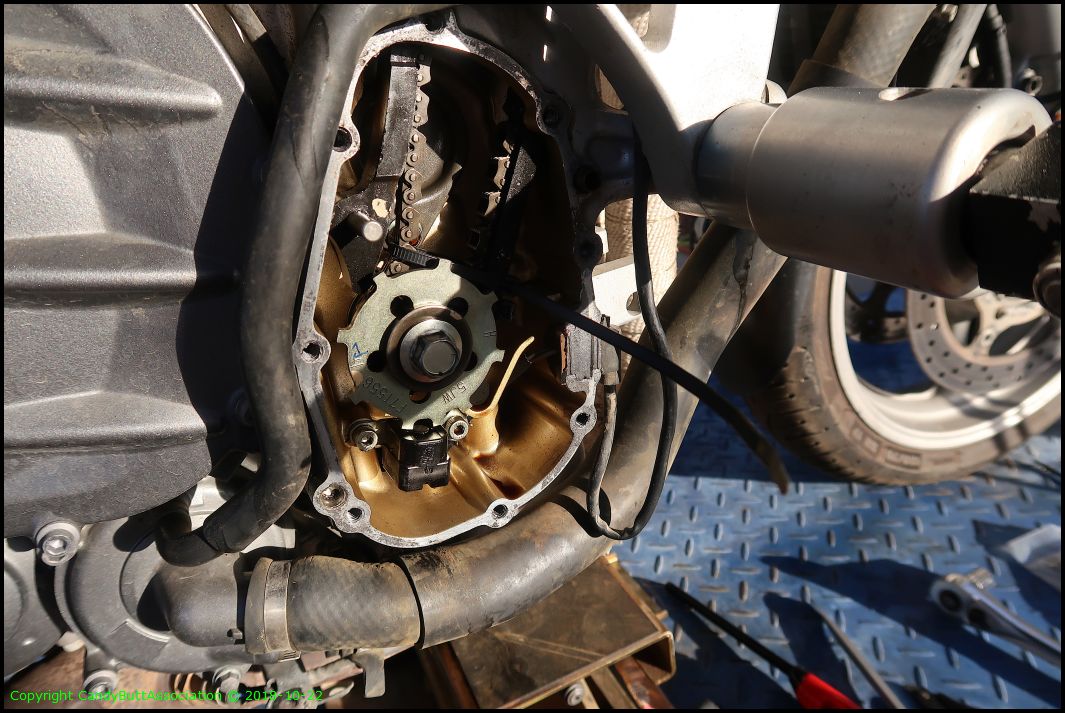 Looking at Yamafitters CCT replacement thread, he ty-wrapped like this... - around each tensioner.
My question is - If both tensioners get ty-wrapped per Yamafitter, is there adequate chain slack to lift the cams?
What's the best location to ty-wrap to ensure adequate slack and yet not slip a tooth?
Thanks,
dCarver